When it comes to skin care, I'm pretty lucky. I do not have problematic skin, which is a blessing I know others would kill to have. A breakout is a very rare occasion- usually triggered only by a certain laundry-detergent-and-softener-used-to-wash-my-pillow-case combination. Nonetheless, I think a quality skin care regiment is an absolute must.
I was not always into skin care. I did not always get it. I have to say, though, that after just a short amount of time of
actually
taking care of my skin, I could feel such an improvement. When you're young, you think the only thing you need to worry about is acne, but as I transition from college to the real world, I've come to realize that is absolutely not the case. Dryness, flakiness, shininess- these are all symptoms that your skin needs a little bit more TLC.
My sister is a big fan of the Benefit line of facial products which she reviewed on her old blog
here
. Benefit is not, though, my go-to line of products. In fact, while there us a lot of continuity in my routine, I think it's silly to limit yourself to one brand or company. It is all about finding the combination of items that best suit your skin.
This is the staples of my makeup bag, the absolute must have bag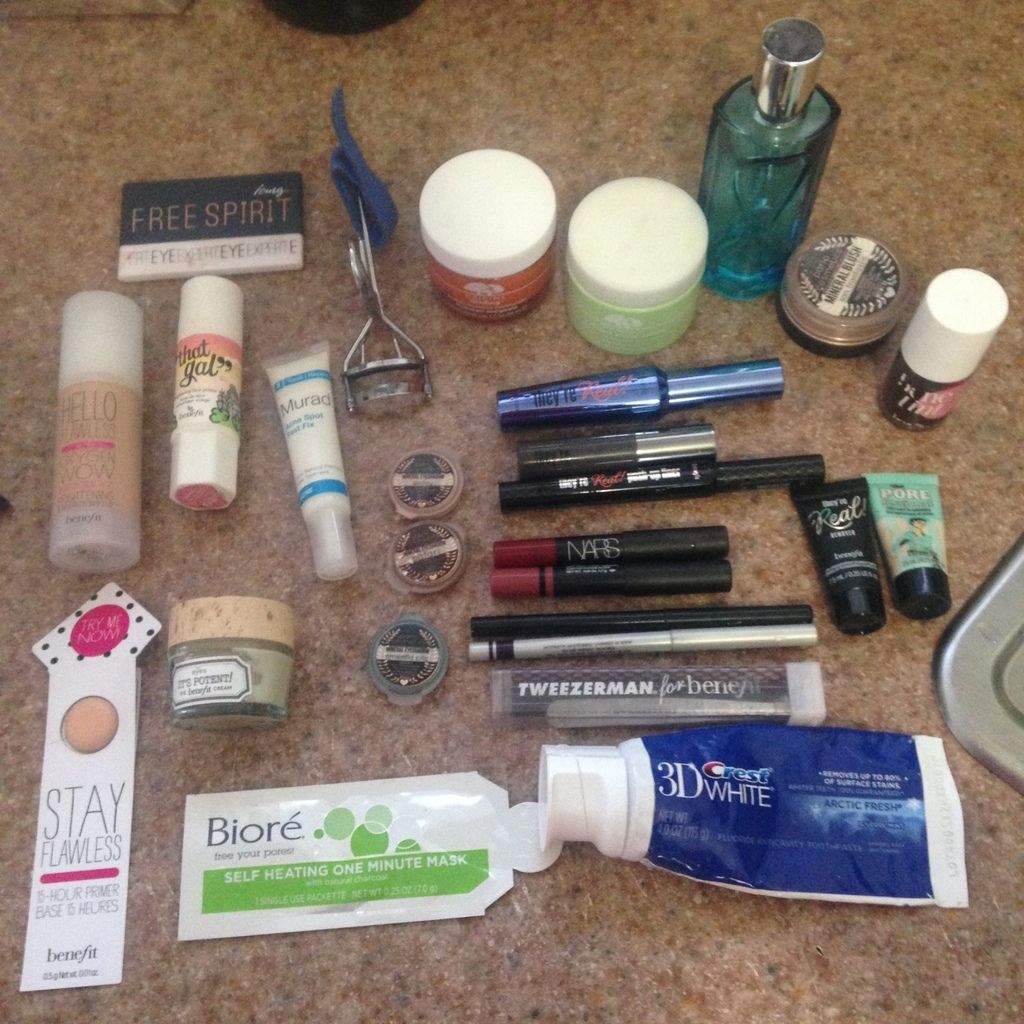 The most important thing there is that orange pot in the back,
Origin's GinZing Energy-Boosting Moisturizer
. This is my spring, summer, and early fall moisturizer because I can appreciate its lightness. The citrus smell really does make my face feel like I am more awake. I love using it in the morning to kick start my day!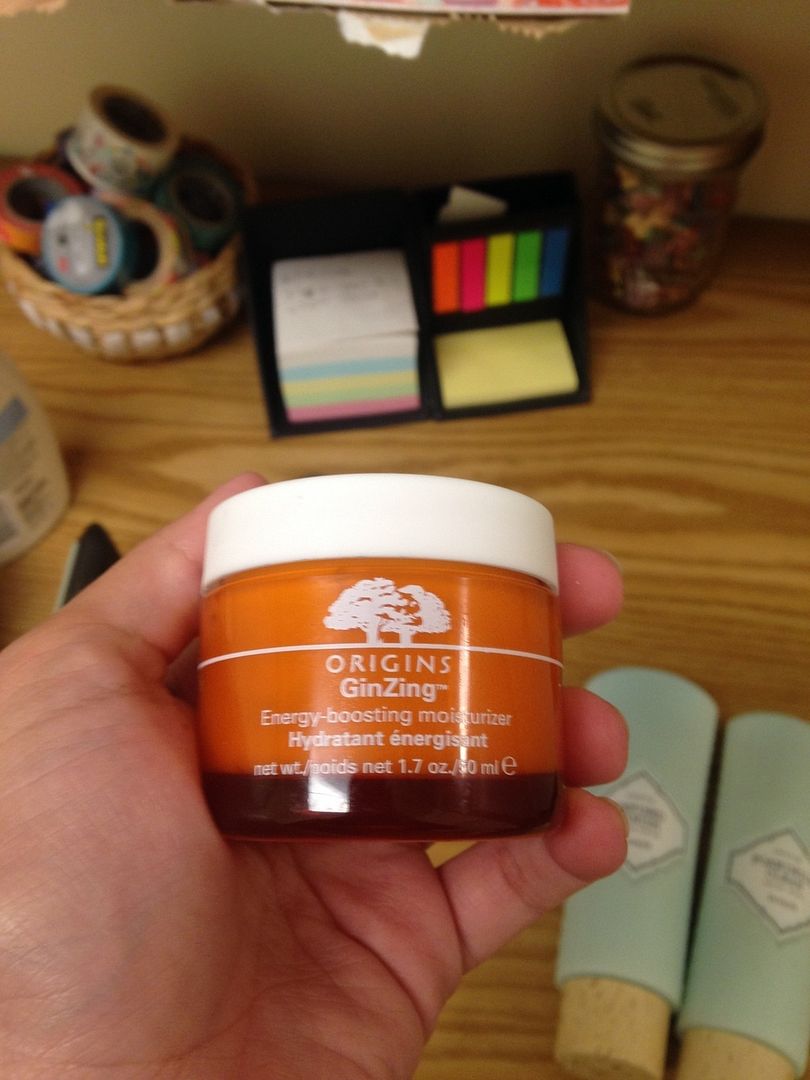 Otherwise, my make-up comes and goes in phases. I'll like something for a long time and then swap it out in phases or seasons.
Right now, I am absolutely obsessed with
Benefit's they're real! lengthening mascara
in
BLUE!
YES, BLUE! I have brown eyes and would never have guessed that my brown eyes would match blue mascara, but this makes my eyes pop like no other! I am madly in love!
While you can't see that my lashes are blue in the picture below (and you really can't most of the time unless it's really bright), you can see how much my lashes pop! These are perfect for any fall look!
While my make up bag may look full- a lady must always be prepared- I do not usually wear make up. In fact, I don't wear anything on a day-to-day basis. Most mornings I wake up and wear nothing, and, frankly I do it on purpose. It's important to me that I never feel a
need
to wear make up. Whenever I do, I make sure that it is my choice and
not
a matter of feeling an outside pressure. Wearing make up will always be a decision that I want to make, so it's really important that I am always comfortable in my own skin in an #IWokeUpLikeThis way.
This isn't a preachy-I'm-better-than-you-for-not-wearing-makeup post. Instead, I want you to think about intentionality in actions: Wearing make up is fine, as long as you're doing it for the right reasons. And it's not my place to tell you what the right reasons are. Those are completely up to you.
Do you wear make up on a daily basis? How do you feel about it?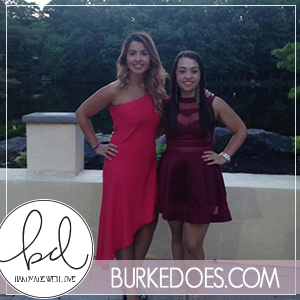 Author Information

Emilie is a recent Princeton University grad, currently living in Baltimore, MD. She is half of the brains behind BurkeDoes.com, a lifestyle blog by the two sisters. Together, they write about the struggles of long-distance sisterhood, life management tips, their favorite art projects, and their obsession with food. She also makes to do lists at MyToDoList.Me. You can follow her around the web: Twitter. Instagram. Facebook. Pinterest. Bloglovin'